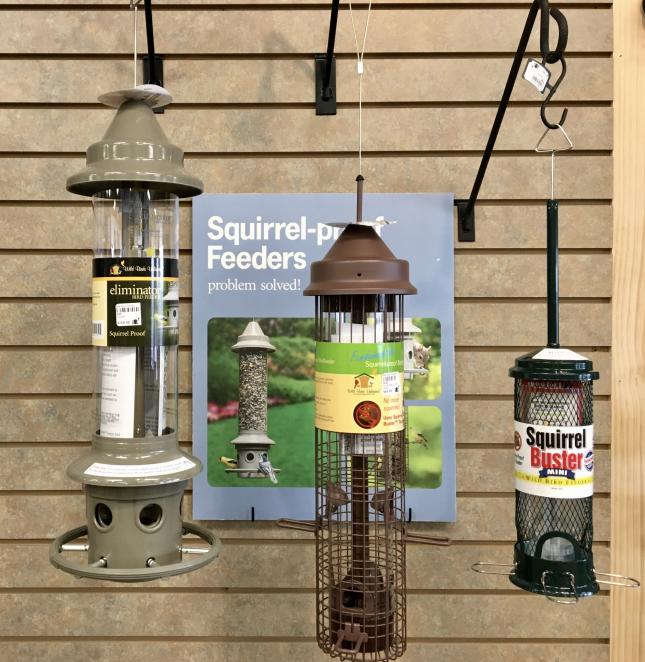 These squirrel proof feeders really work. Hang them in a tree, on a large shepherd hook or even off a deck or railing and enjoy birds NOT squirrels!
Left to Right Item numbers :
WBU Eliminator : #455
WBU Fundamental : #3030
Squirrel Buster Mini : #6809
Raccoons are a different matter. They will destroy these feeders because of their size, wits and opposable thumbs. When dealing with raccoons, the best solution is to bring feeders in at night or to use HOT PEPPER birdfood.
*Prices and inventory may change. Please call 417-882-8801 to order.*