Share Your Photos!
Thanks to our customers for sharing these wonderful photos of birds and other backyard critters!
If you'd like to see your photos posted here, send them via email to: [email protected] Please send in .jpg format and be sure to include your name and city. By submitting your photos, you are giving Wild Birds Unlimited permission to use the image on our web site, in our emails to customers, or in-store.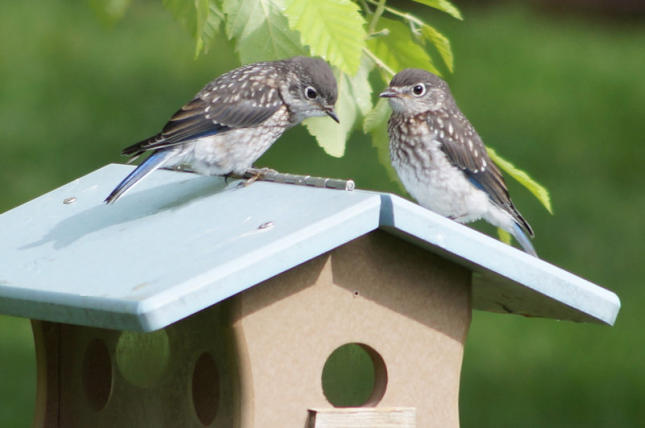 Carol's juvenile Eastern Bluebirds

Carol's Adult Male Bluebird winging to the babies!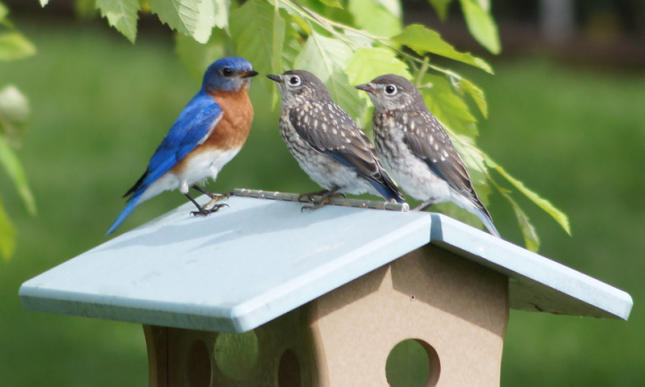 Carol's Adult Male Bluebird taking care of the juveniles on the recycled EcoTough Mealworm feeder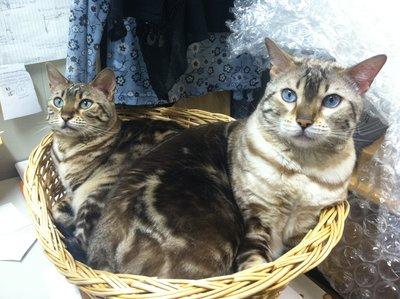 Maya and Aurora, all grown up and falling out of their basket!